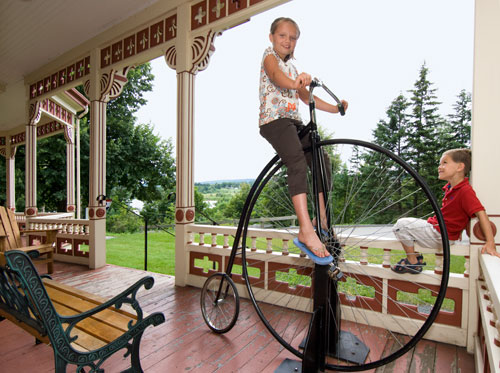 Imagine life in this Queen Anne-style house as you discover the Shand family legacy. Featuring an original indoor bathroom, central heating and stylish furniture from the Windsor Furniture Factory, this ornate house was considered a modern marvel when it was built for newlyweds Clifford and Henrie in 1890.
Admire the grand front hall's gleaming cherry-wood paneling, marvel at the collection of fine china used for afternoon teas, and see the rooms where the Shand children played. Take the servant's stairs to the upper floor and climb the tower for a magnificent view of the Avon River and countryside; a beautiful setting for this comfortable family home.
Enhance your visit by stopping by the nearby Haliburton House Museum.